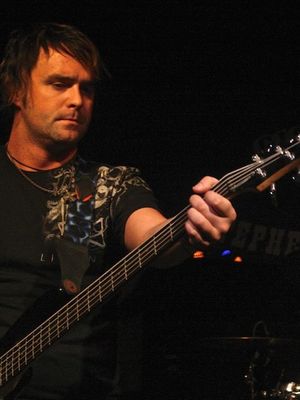 Dear B. 
The first time I met you, I could tell you were sizing me up.  My first impression was that you were kind of an asshole.  I knew both of your guitar players from college and the music world we shared, and they introduced us as I met up with your band before a show in Shreveport.  
You could definitely do some drinking, and the bottle of Gentleman Jack that I brought for y'all was cracked open in no time.  We had a great time hanging before and after the show, and despite the initial cold silence, you and I became good friends over the years.   
You and your sisters had a pretty tough upbringing, and you more or less raised each other while your Mom was too busy dealing with her own demons.  Many of those Demons were passed on to you I think. 
This lead to a cynical sense of dark humor, and you made everyone laugh all of the time.  Looking back I see now that sarcasm was your coping mechanism.  It covered the pain, and when fueled by alcohol, was sharp and biting.  
When you took the stage, you played the bass like it was a war hammer.  I don't know that anyone would accuse you of being an amazing bassist anymore than anyone would accuse me of being a proficient guitarist, but you made up for any shortcomings with a personality that was as huge as the state in which you were born.   
When I left the military, we did some songwriting together, and from time to time we'd have late night phone conversations to attempt to cure the loneliness and disconnection we both felt from the loss of all we knew.  For me, it was everything.  For you, I think losing your band was the biggest loss you knew.  You missed the brotherhood of the road.  You missed knowing your place in the world, on the stage with your band.  It damn wasn't about missing the road, because we both agreed...the road sucks balls.  But it's the shared misery with people you love and that love you that was missing.  We shared that sense of loss together and tried to make sense of it.  You never failed to tell me that you loved me.  I never, in a million years, thought that of all people in your band, that you and I would become such good friends, but we did.  
Our paths last crossed at a Sevendust concert.  If I'd known that was the last time I'd ever see you, I would have spent more time with you that night.  We'd both come with other people, and you know how concerts can be.  You always preferred to stand in the background and watch from a distance.  I used to like to get up front. I don't even remember if we said goodbye after the show.  
When my ex-wife kicked me out, I moved to the coast, and we had several more late night conversations, and I could always sense the melancholy you carried around.  I guess I just believed we'd both get through it.  Then you were gone.  As I was escaping a Hurricane, and staying with an ex-girlfriend in East Texas, I received the news that you were gone.  It wasn't like we didn't see it coming, but it still hit me like a baseball bat to the chest.  I was so broke, I couldn't even make it to your memorial.  I hated myself for that. 
As I was cleaning out my mailbox, and came across one of the emails from you that I refused to delete, I found a couple of songs you sent me in 2012.   I failed to listen back then, but listened finally.  One of those two songs just happened to have no lyrics, and it was sitting there waiting for the last 7 years.  Two years after you were gone, I heard your ghost here in Denton.  I sat down, wrote some words, and recorded it with our good friend Josh last night.  I hope you hear it, and like what we've done. 
Brink, I love you and I'll see you when I get there. 
Steve